Sense Spa Hôtel De Crillon
Sense, A Rosewood Spa offers a bespoke approach to your personal wellbeing where luxurious touches are the foundation of the guest experience. Drawing from the rich culture of beauty and excellence in Paris, the exquisite treatments revive ancient French beauty rituals with the latest innovation from skincare lines including EviDenS de Beauté, Maison Caulières and the new partner Sisley. The ingredients and story offer an unrivalled approach to French skincare, where authenticity is delicately intertwined with luxurious presentation.
Offers
Day Spa

SPA DAY

3 hours

Access to the relaxation area (infra-red sauna, steam room, experiential showers, fitness center and swimming pool).

Water Jet Peel

FACIAL

45 minutes

This facial session starts with moisturizing the face & neck with a hydration spray resulting in a lymphatic drainage. The skin will start to pink a little as the blood circulation increases under the surface of the skin. The skin is then nourished, treated and repaired with a moisture solution. Your skin will feel clean your pores tight and you will notice a significant reduction in the fine lines.

Bespoke Massage

MASSAGE

60 minutes

Inspired by you and for you, this massage is specifically tailored to what you love and need most in massage. Combine any style of massage with any type of pressure meeting the needs of your body and your spirit.

Massage & Spa

WELLNESS PACKAGE

3 hours

One-hour body or facial massage, including access to relaxation area.

Tea-time & Spa or Lunch & Spa

WELLNESS PACKAGE

3 hours

One-hour massage followed by tea time or lunch at Jardin d'Hiver.

Exceptional Rose Phyto-Aromatic

FACIAL

90 minutes

A truly unique experience with immediate beauty results. The Phyto-Aromatic facials are a sensorial journey of softness and pleasure, revealing the skin's radiance and freshness. This luxurious skin treatment offers a targeted approach which may be customized after thorough analysis and selection of the perfect phyto-aromatic skincare treatment to reveal a flawless-looking complexion. Skin looks instantly refreshed and refined.

Massage & Spa for Two

COUPLE

3 hours

One-hour massage for two followed by a glass of champagne, including access to relaxation area.
Brand Cosmetici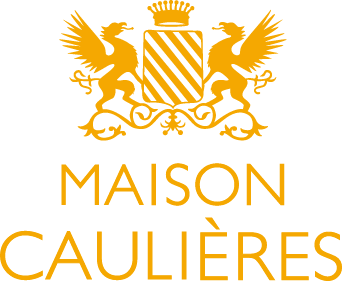 Spa Etiquette
APPOINTMENT
In order to start your treatment on time, may we suggest to arrive 15 minutes before he beginning of the services. The Spa will provide robes, towels, slippers and all amenities required for use during your visit. Please be aware that late arrivals may result in reduced treatment time.
HEALTH CONDITIONS
Please advise the Spa of any health conditions, allergies and injuries that could affect your treatment experience, prevent you from using the Spa facilities, receive body treatments, or which you think we should be aware of prior to your appointment and use of the Spa facilities. For your own health and safety, use of the SPA Facilities may require a Doctor Certificate.
CLEANLINESS
The Spa is committed to maintaining cleanliness, safety and hygiene. The Spa's equipment is sterilised and sanitised after every service and treatment.
LOSS OR DAMAGE
The Spa is unable to accept any liability for theft, loss or damage of your personal belongings.
ACCIDENTS OR INJURIES
The Spa Club is unable to accept any liability for accident or injury suffered by a guest while in the Spa.
RULES
Swimwear is compulsory. Sport attire and trainers for in-door-use only are required in the Fitness Area. Please ask our qualified team about safety instructions and recommendations for proper use of the Spa Facilities, including fitness equipment, prior to undertaking any activity. Smoking and use of alcohol on Gym premises, or within the Spa are strictly prohibited.
CANCELLATION POLICY
Cancellation after 48 hours before treatment time will cause a 100% charge of the cost of services booked. In the event of no-show, the total amount will be deducted. Late arrivals will result in reduced treatments time.